Service Introduction
CGE's traceability information platform has realized the traceability of gemstone information from the origin, import declaration, circulation, consumption and other information. At present, it has cooperated with authoritative identification agencies to realize the traceability of consumers using their mobile phones to scan the "Gemstone ID card" to acquire the circulation information of the whole supply chain such as gems and jade testing, gems and jade transactions, and help buyers to achieve "sources can be found, whereabouts can be traced, and the responsibilities can be investigated", which is the initial establishment of jewelry and jade regulatory system.
Jewelry and jade traceability system services may cover the following process nodes: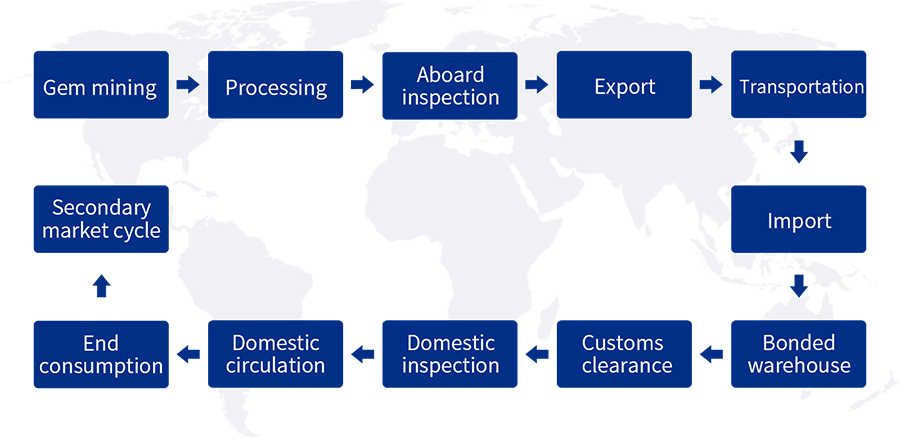 Solve the problem in the circulation link of the jewelry industry, which is difficult to distinguish between the genuine and the fake. And push the industry's resume at the integrity market link with known source, traceable destination, and verifiable quality.
Service Process