CIIE first look: 25 carat top royal blue sapphire!
2021-10-11
Pakistani family jewelry brand WINZA Yusha will soon be unveiled at the 4th CIIE. As an old friend of the CIIE, at this CIIE, Mr. Li Long, the founder of WINZA Yusha Jewelry, will still bring a bright and colorful treasure.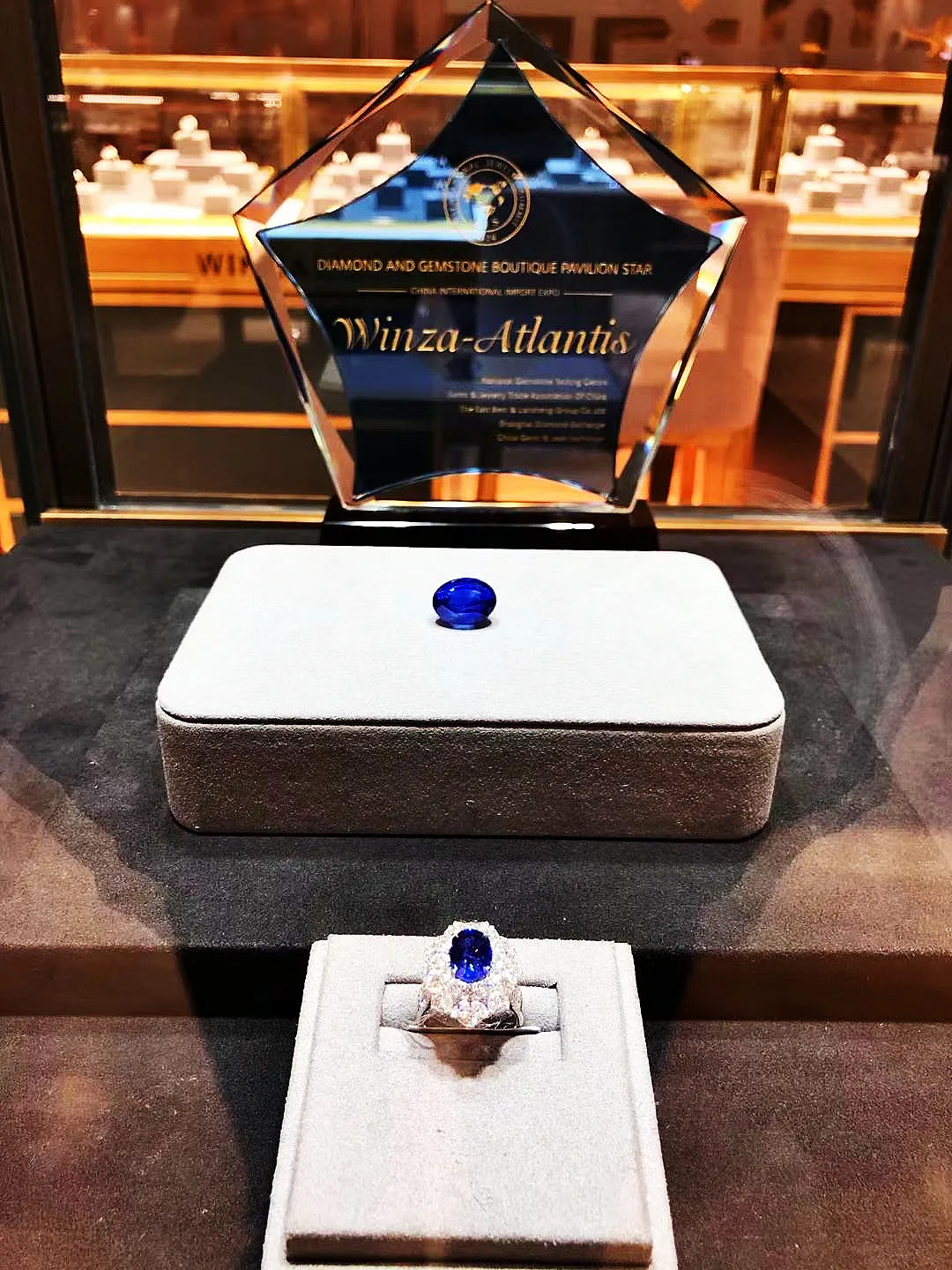 This 25-carat sapphire has a very rich deep blue, and is accompanied by a hint of purple to enhance the beauty. The soft beauty is like Kashmir, with a very rare velvet texture, and it seems to be a rich royal blue. It is rated as a rare peacock royal blue.
WINZA is a jewelry brand originated from Pakistan COSMO, and it still maintains a family operation model. The founder of WINZA Jewelry Li Long (Aqeel Chaudhry) comes from the Chaudhry family in Kashmir. He has devoted himself to jewelry collection for many years. In 1968, he was engaged in jewelry mining. In 2010, he won the main emerald mining right of Swat Gujarkali in Pakistan. With a vertically integrated business model, WINZA personally controls every aspect of jewelry production from mining, cutting, polishing, design, to molding, inlaying, etc.; the quality, craftsmanship, and craftsmanship of WINZA are derived from its own value.
Winza's first store in mainland China has also opened on the basement level of New World Daimaru Department Store on November 12, 2020. It covers an area of ​​more than 30 square meters and mainly sells rubies, sapphires, emeralds, and diamonds.