China Gems&Jade Exchange signed memorandum of cooperation with DMCC and ICA
(The article and pictures are from CGE)
On May 14, China Gems&Jade Exchange (CGE) signed a memorandum of cooperation with Dubai Multi Commodities Centre (DMCC) and International Colored Gemstone Association (ICA). Xu Kunlin, deputy mayor of Shanghai, and senior representatives of Shanghai municipal government attended the signing ceremony.
DMCC is a strategic policy measure of the Dubai government aimed at improving trade flows passing through the United Arab Emirates. DMCC is the largest and fastest-growing free zone in the UAE, which manages and promotes the trade of various commodities, including diamonds, gold, pearls, gemstones and other bulk commodities.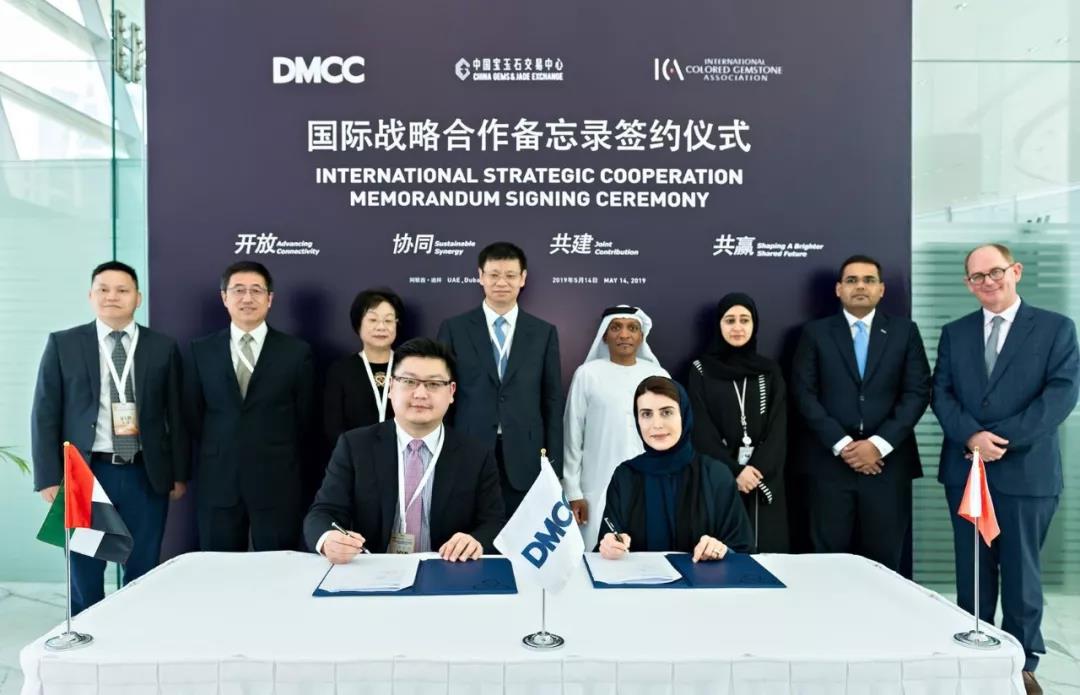 (The pictures are from: CGE)
ICA is the top international jewelry Association, headquartered in New York City, USA. It has more than 700 members in 47 countries around the world, and most of the advanced colored gemstones in the global open trading channels are from ICA members. The operation of the whole gem trade industry is standardized by this professional organization, which provides comprehensive and accurate data for the industry. The association promotes the popularization and promotion of gemstone knowledge in the world, so that consumers around the world have a correct understanding and judgment standard for gemstones.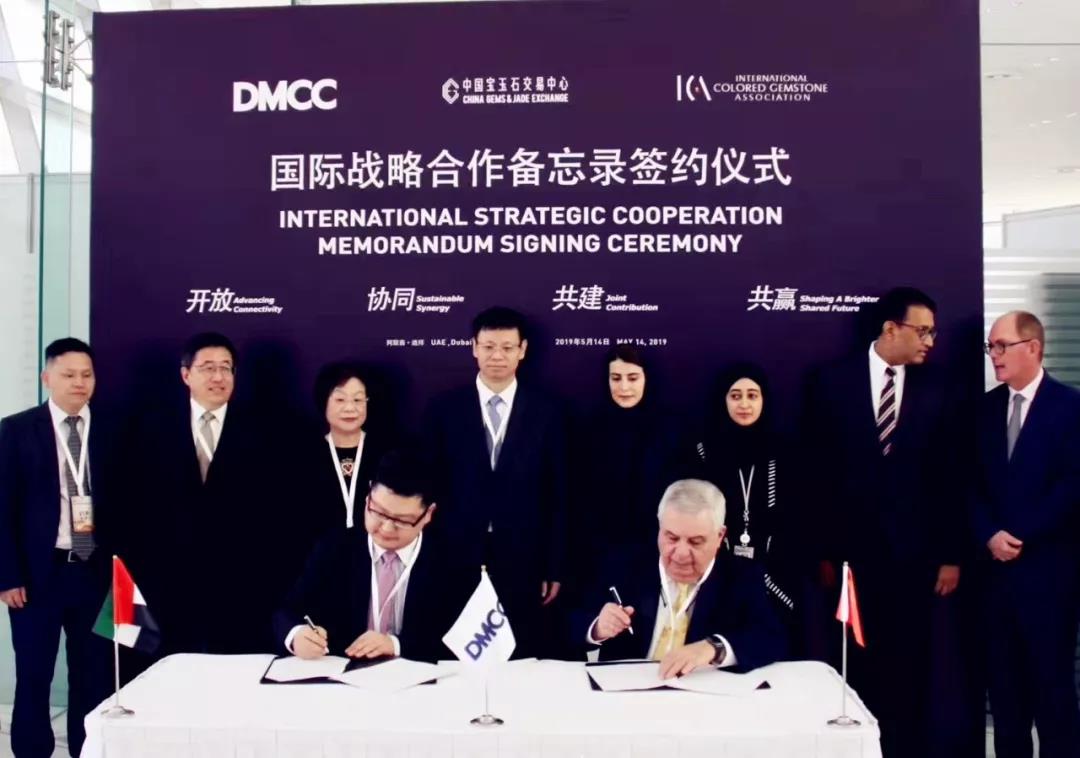 (The pictures are from: CGE)
The United Arab Emirates is a middle east country that actively responds and participates in the "Belt and Road". The establishment of the partnership between China Gems&Jade Exchange and DMCC this time is a further deepening of the international cooperation of the "Belt and Road" on gems and jade. CGE and DMCC will help Chinese and UAE jewelry and jade merchants create new trade opportunities between the two countries. At the same time, the cooperation between CGE and ICA will promote the industrial exchange and cooperation in the standard setting of gems and jade products, improving the international chain of gems and jade tracing, and industrial data exchange, so as to achieve win-win development.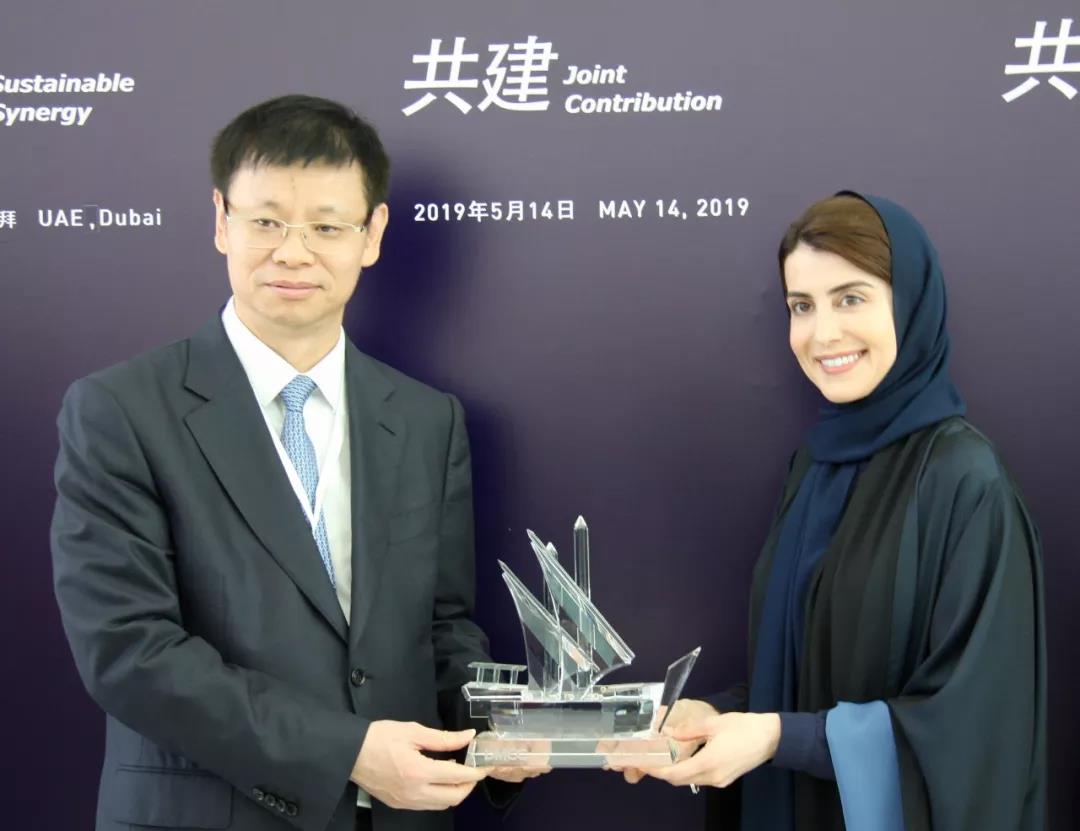 (The pictures are from: CGE)