"Technology-oriented innovation and development"
(Article and photo reprinted from China Gems and Jade)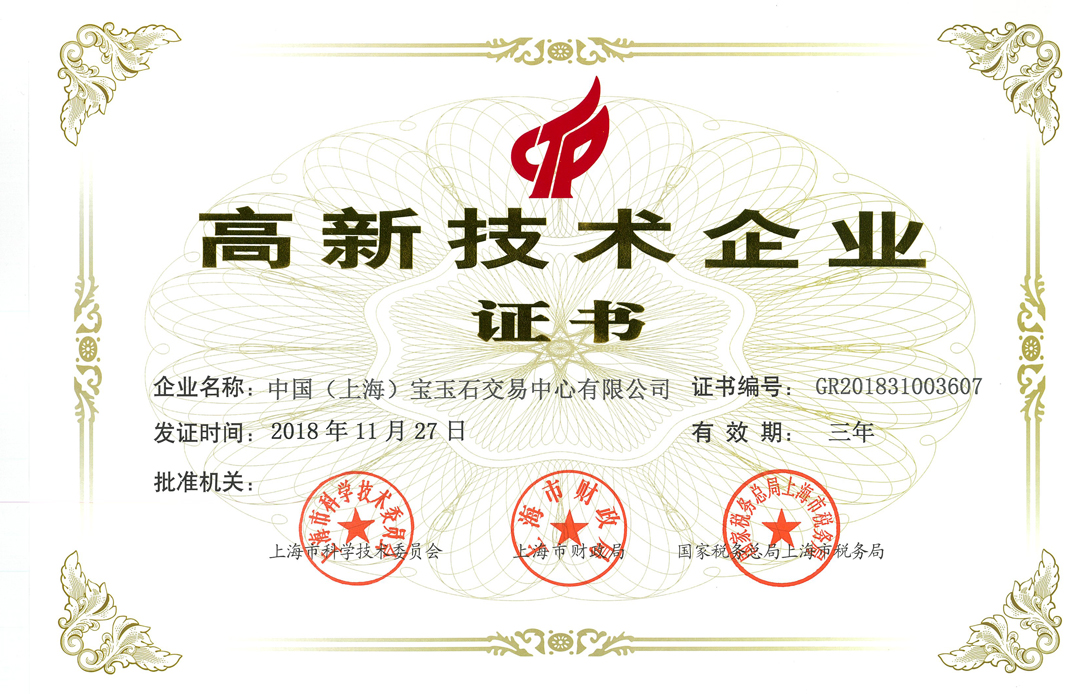 Another piece of good news came from the development of "platform economy" in Shanghai: Approved by Torch High Technology Industry Development Center, Ministry of Science and Technology, China Gems & Jade Exchange was awarded the "national high-tech enterprise certificate". It is also the first enterprise among Shanghai trading platforms to win the title of the national high-tech enterprise, further indicating that Shanghai's "platform economy" is transforming from the high-speed growth stage to the high-quality development stage. (Selected from Shanghai Observer news by Wu Weiqun).